No. 1398 Shuntai Street, Zhucheng City,
Weifang City, Shandong Province.
Webpage Copyright© Mhauto Robotics Automation Co., Ltd. 鲁ICP备15005864号-4 Powered by www.300.cn
ADD:
No. 1398 Shuntai Street, Zhucheng , Weifang City, Shandong Province, PR.China
Our Main Contact Information
智慧工厂,智慧城市,迈赫机器人链接世界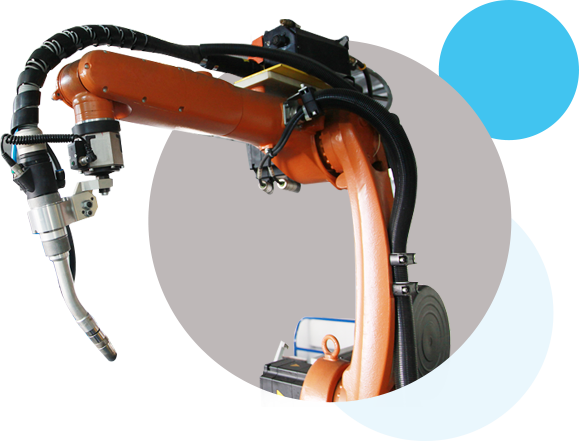 Wisdom Factory,Smart City,MH ROBOT Linking the World

After 8 years of rapid development
It has become a provider of turnkey solutions of smart factories that integrate research, manufacturing and sales
MH Robot & Automation Co., LTD. is a high-tech enterprise committed to providing users with turnkey solutionsfor smart factories. It consists of two divisions: robot and intelligent welding division and intelligent equipment division. The company is engaged in the research and development, manufacturing, sales and services of high-end intelligent equipment system based on robots and internet of things technology, with a wholly owned subsidiary: Zhongqi MH (Tianjin) Engineering Design and Research Institute, which is committed to providing solutions to industrial technology, intelligent equipment system, and construction planning and design of smart factories.
The company currently has two doctors of American scientist level, two directors of national design institute, four doctors from domestic famous universities,more than 50 masters and more than 400 undergraduates, with the largest robot intelligence laboratory in China. The company has obtained 21 national invention patents, more than 200 of utility model patents and has won the honorary titles of national high and new technology enterprise, national post-doctoral scientific research workstation, president unit of industrial technology innovation strategic alliance of industrial robots in Shangdong province, and Shangdong contract trustworthy enterprise, etc.